Good Luck on Your Exams!
Stop by Room 307 for a 30 min practice/feedback
presentation session with a Success Coach.
Week 8: March 26 – March 2
Skiing and Snowboarding – Quintessential Canadian Experience! 
Tickets are Almost Sold Out! 
Don't miss this wonderful opportunity! Get your ticket today in room 311.
50 Acts of Green
Join the 50 Acts of Green Challenge (Feb 5-April 22) & show us what you do to protect the !
Share your Acts of Green with #50GreenGBC for a chance to win cool prizes. 
Also, use

#GBCESL

for a chance to win an extra prize – cool GBC swag! 
Please click here for more information.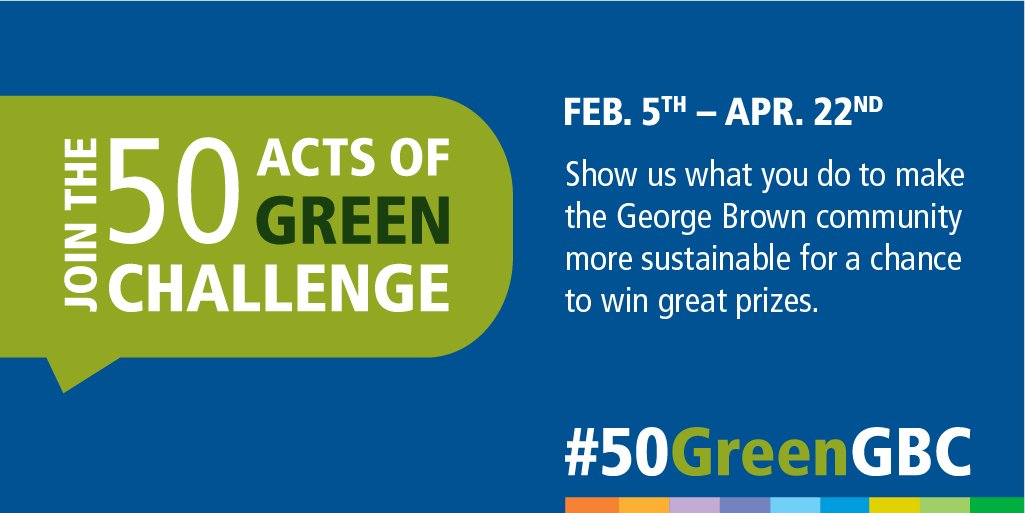 Taste of Culture – Turkish Dinner
Efes Kebab House
Tuesday, February 27, 5:00pm. Meet in room 307 and bring spending money
---
---
START or JOIN a CLUB at GBC and…
*Gain experience
 *Build relationships
*Become a part of our community
Drop by Student Success to find out about taking over leadership of an existing club or starting a new one!